Our Kits
Our texture-tailored maintenance kits are specially formulated to meet the needs of women who are managing concerns related to hair growth, hair loss, and treatment.
Our Products
We use nature's powerful plant actives to bring vitality and health to the root of your hair.
Benefits
Elevate your haircare routine with our organic products, enriched with active ingredients, unlocking vibrant, healthy,
and shinier hair while promoting growth and reducing loss.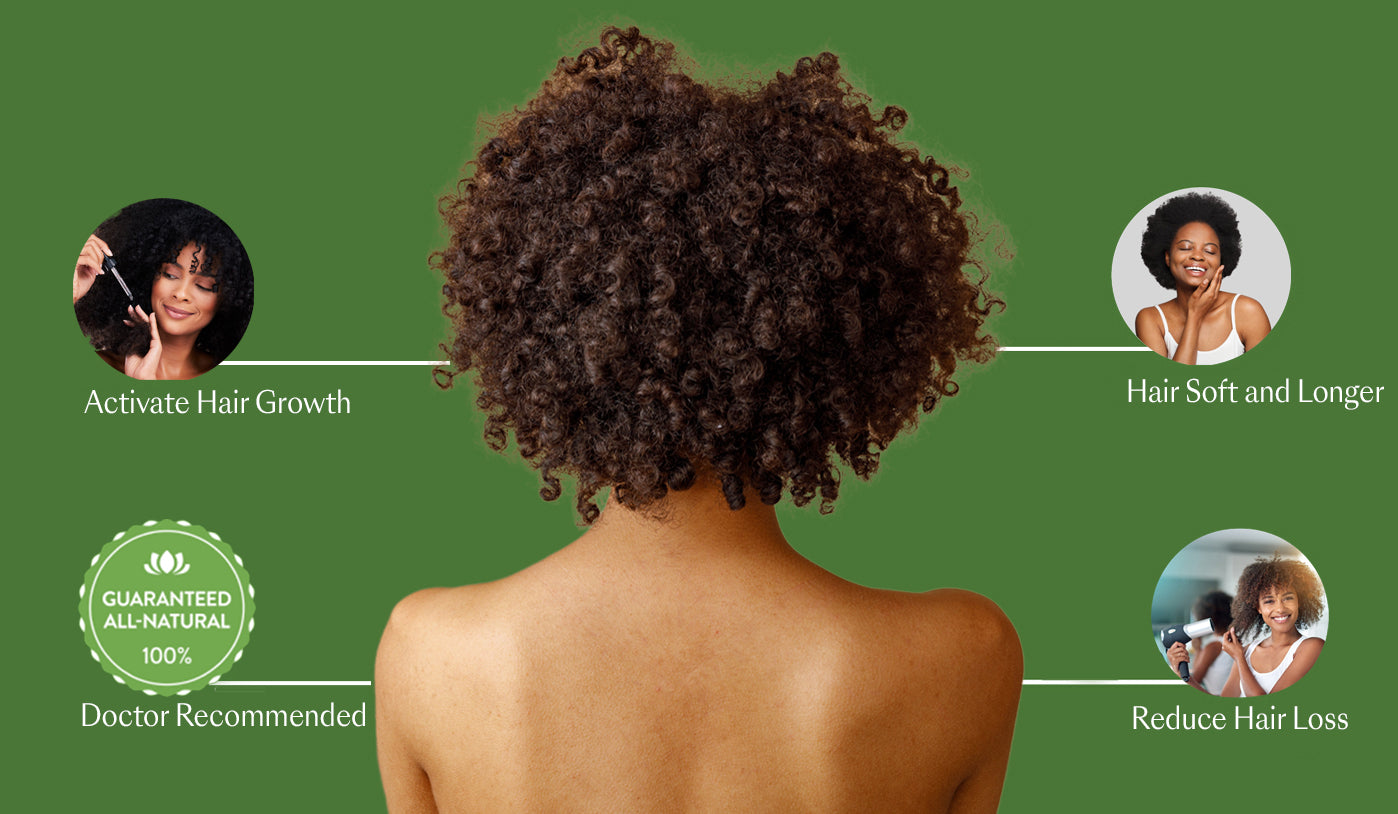 Ingredients
Our products are made with clinically tested, all-natural active ingredients, ensuring they are free from parabens and sulfates.

REDENSYL
Redensyl targets stem cells and human fibroblasts from the dermal papilla to improve hair growth while reducing hair loss.
An anti-hair loss treatment.
Natural solution to hair loss and thinning.

BAICAPIL
Stimulates hair growth and prevents hair loss.
Increases hair density and thickness.
38,000 new hairs at only 3 months after starting treatment.

CAPIXYL
Targets the main cause of hair loss, providing fuller and thicker hair.
Scalp inflammation reduction.
Improves hair follicle length.

HAIRSPA
Functions to moisturize and soothe scalp.
Long-lasting hydration that fights against scalp dryness, dandruff, itching, irritations.
Prevents skin barrier damage.

ROOTBIOTEC HO
Significantly reduces hair loss - ensures fuller, denser hair.
Stimulates hair papilla cells (cells responsible for hair growth).
Rejuvenates the scalp.

GROWTH OLEOACTIF
Target biological pathways in the hair follicle life cycle.
Natural source of effective antioxidants which protect follicles and limit hair and lash growth issues due to oxidative stress.
Testimonials
Real Women. Real Stories.

Game-changing effect on my hair!
Frizz and dryness are GONE!
It wasn't just marketing hype—this changed my life!
From The Blog
Explore the stories centered around health, love, natural confidence,
and pursuing things that matter.